We add the new function of 【Keyboard Shortcut】, which can be applied in the latest version V7.0.0.9 and above. 【Keyboard Shortcut】can utilize one key to execute multiple commands, for instance, press one key to open the bag, switch the equipment, and close the bag.
How to

use 【Keyboard Shortcut】
Click Keyset
2. Slide the mouse scroll wheel and find 【Keyboard Shortcut】. Run a game and set the key. Take【The King of Fighters ALLSTAR】as an example.
3. The left side button can adjust the number of the keyset, for instance, click "+" to increase a key, click "-" to decrease a key. For instance, if you wanna add keysets, then click "+".
4. You just need to set the same commands for all keysets, for example, set "H" for all the keysets as the image shows below:
5. Drag all the keysets to the skill position or other positions that you wanna make the same command. For instance, Click H for 3 times to make the operation in the 3 positions.
Here is the effect: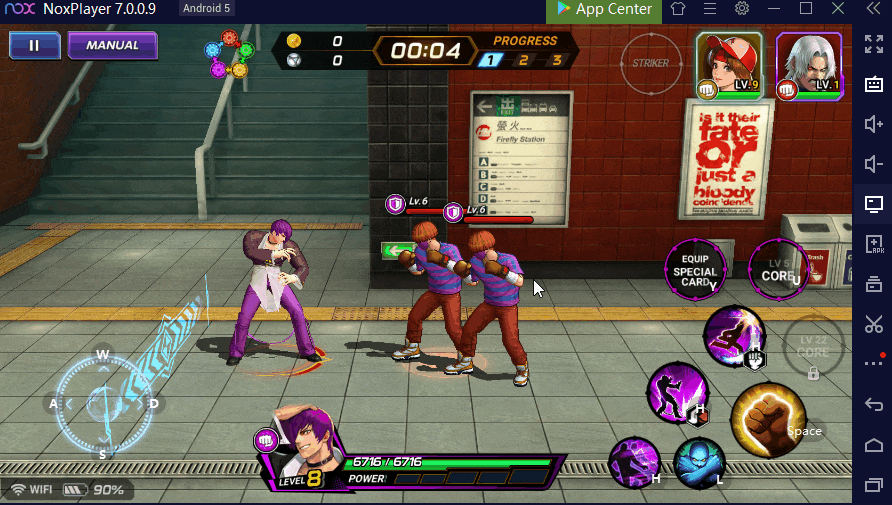 Detailed Instruction
1. You can see the number under【Keyboard Shortcut】, which represents the execution sequence according to the order. Press the same shortcut key to click and execute the command to follow the sequence.

2. Click the setting icon to effective waiting time for triggering the key

3. If the keyset is not pressed within the effective time, then the first keyset will be triggered again.