In order to check the current version you're using as soon as possible, there are two methods for users to check the information:
First Method
NoxPlayer supports to check the version directly on the top of the left corner now.
Second Method (Check more detailed information)
Click the icon on the toolbar
Click 【System information】and then you will see all information about the emulator.
Third Method (Upgrade the rom)
Click Multi-drive on the toolbar
Click Settings→Andriod Update
Upgrade the Rom if you are not the latest Rom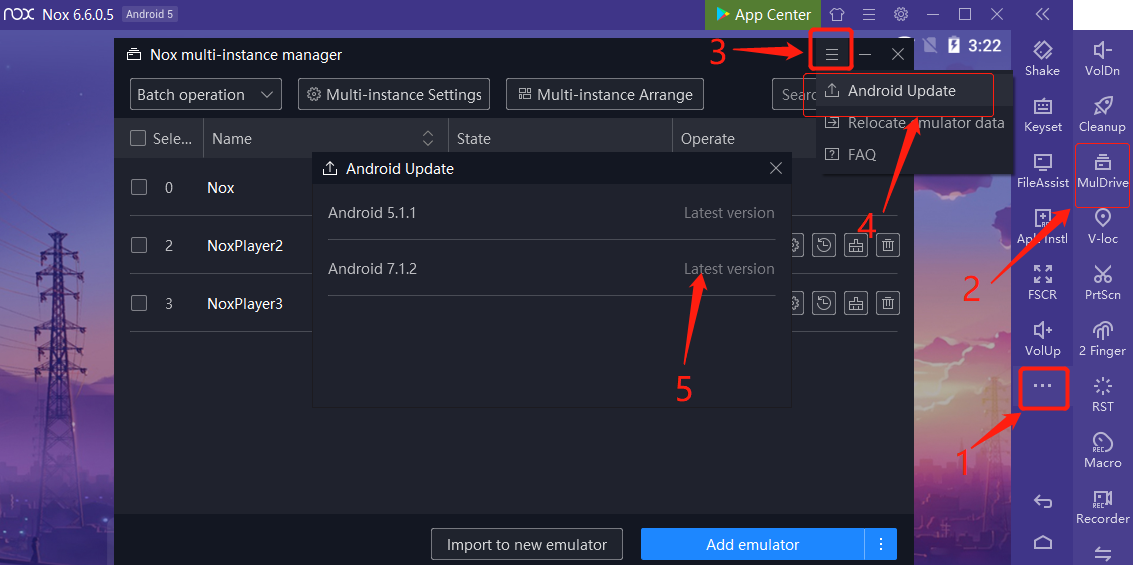 The Method to Update:
After checking the version, users can click 【Check for update】to check if your version is the latest version.
Note: If your version is not the latest, please remember to go to our official website to download the latest version.