Here is a general introduction of NoxPlayer for the new users. If you just downloaded NoxPlayer, this introduction will help you to learn more about NoxPlayer.
Download NoxPlayer from our official website
Click here to learn how to download NoxPlayer from the official website.
Install NoxPlayer on your PC
Double click the exe file to install NoxPlayer
Customize the install path by click "Custom"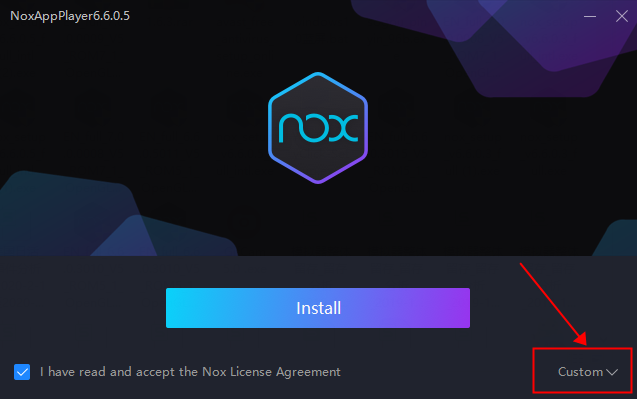 3. Choose the path that you want to install NoxPlayer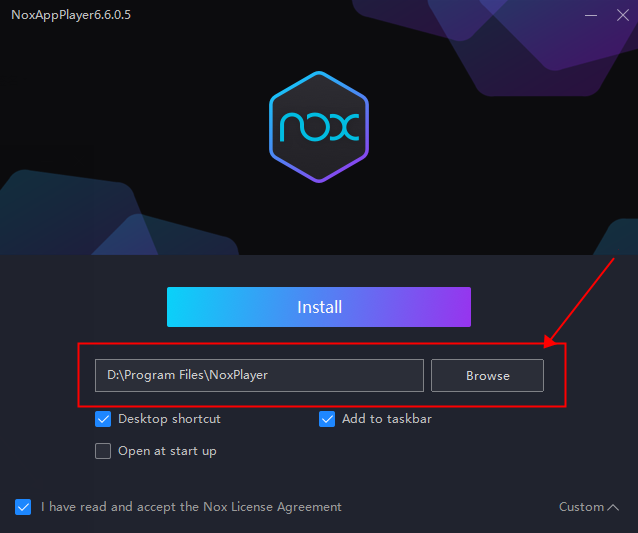 4. If you see some ads during the installation, you can click "Reject" to avoid downloading bundleware. Click here to view more info.
5. If you encounter some problem during Installation, please click the "FAQ" in the right corner to get help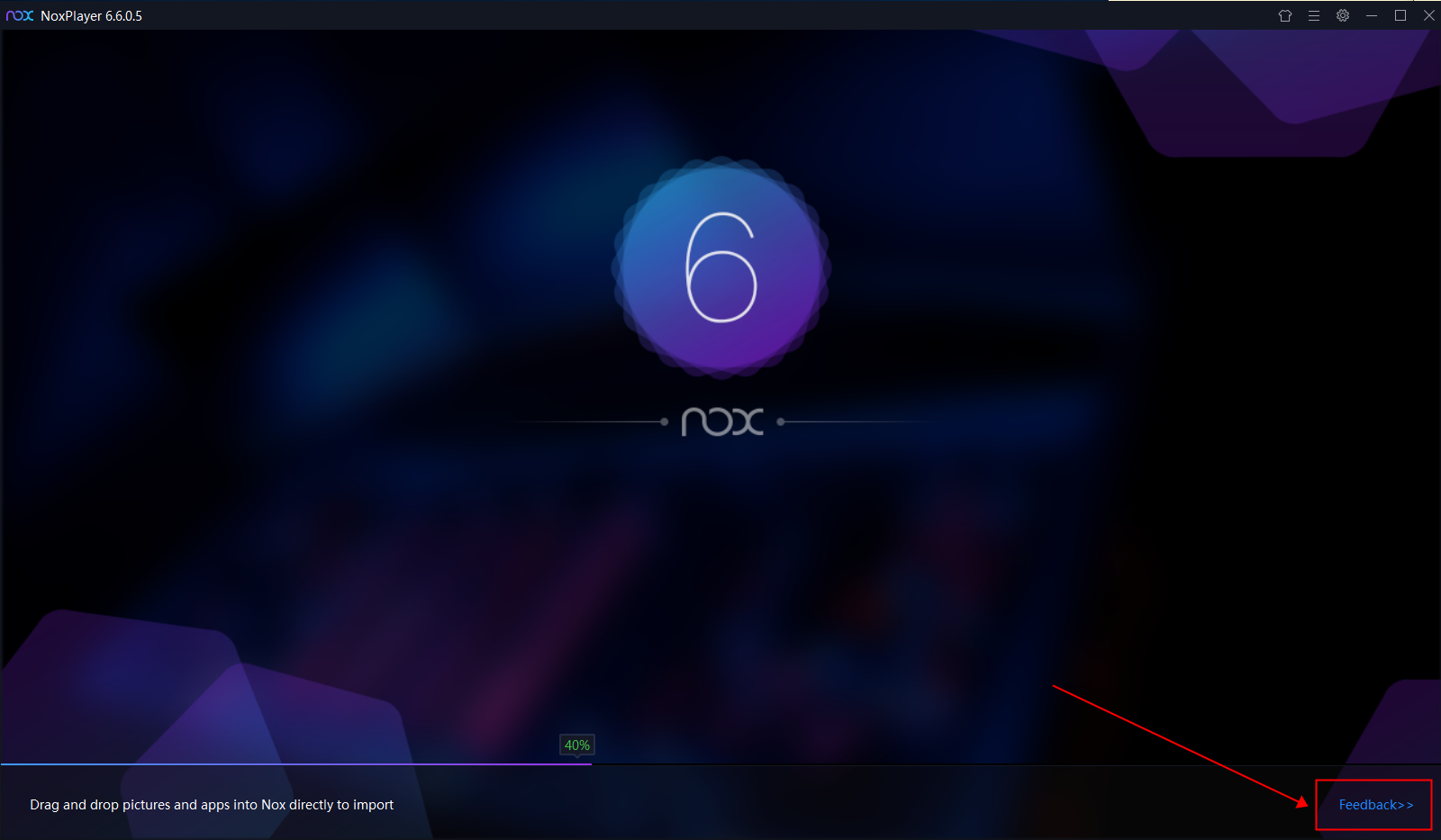 If you encounter some problems during the startup process, please click here to find more solutions.
You can also click the "Feedback" in the right corner to get help
Introduction of NoxPlayer desktop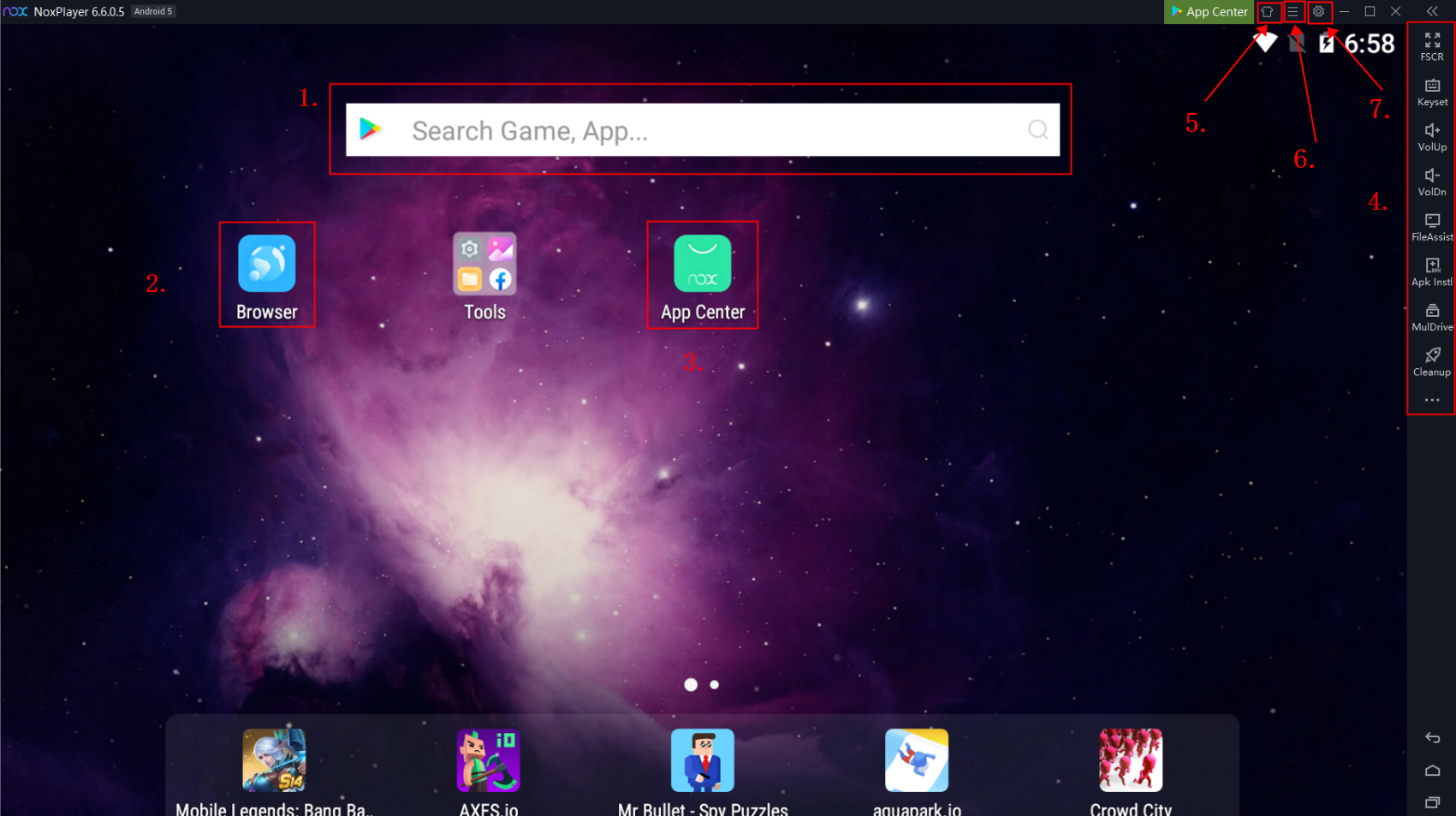 Use the search bar to find the game that you like
Use the built-in Browser to browse the Internet
Click to built-in App Center to see more games & apps
Click here to view further information about the Toolbar on the right side of NoxPlayer
Click here to learn how to change and customize the theme of NoxPlayer
Click here to learn about the "Menu" on NoxPlayer
Click here to learn about the "System Settings" of NoxPlayer