How to download the history version of NoxPlayer, here is a tutorial as follows:
Open the official website
Click version log
Choose the history version you wanna download
When users are familiar with the old version and don't wanna use the updated version, NoxPlayer provides people with an entrance to download any history version.
1. Open the official website and click the version log.

2. Then you will jump to the page of the history release notes, which record the information and download link of every history version includes Windows and Mac.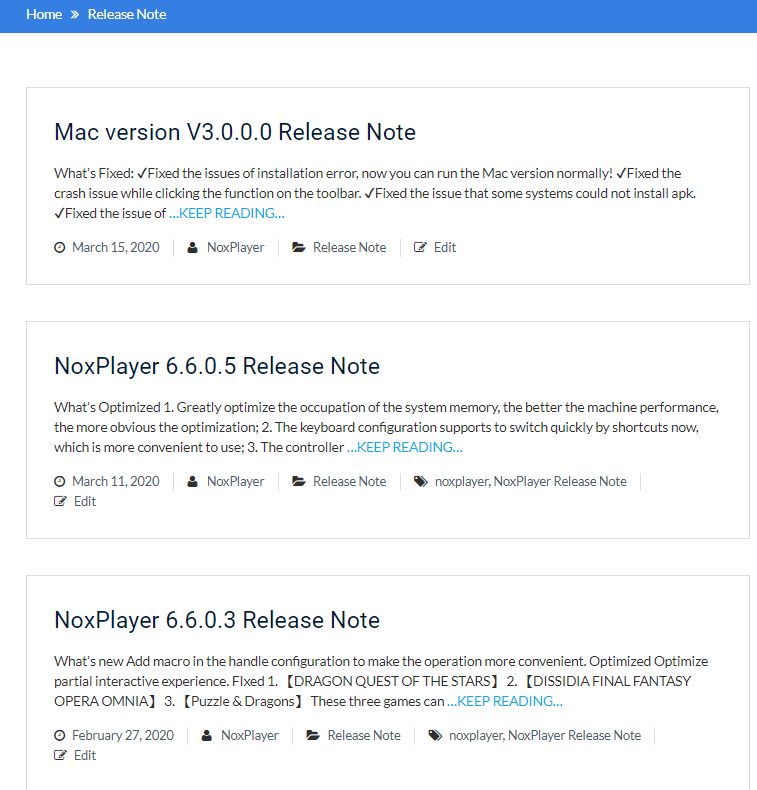 Note: After you download the history version, please remember to overwrite the installation. If you wanna unload and reinstall the emulator, please back up your data before uninstalling NoxPlayer!